Thursday Apr 05, 2018
E40 Le métier de journaliste - interview de Laure Cometti
Pour ce 40ème épisode, je vous propose une interview de Laure Cometti, journaliste au service Actualité du journal 20 Minutes.
Laure nous parle de ses débuts dans le journalisme, de son travail au quotidien, des robots journalistes du Washington Post, de son expérience lors de son reportage sur le Brexit, et de plein d'autres sujets passionnants !
Je vous préviens, cet épisode est plus difficile que les autres ! Alors n'hésitez pas à l'écouter plusieurs fois et à utiliser la transcription.
Vous pouvez lire la transcription ici : https://www.innerfrench.com/podcasts
In this 40th episode, you'll hear an interview with Laure Cometti, journalist in the News team of the 20 Minutes newspaper.
Laure tells us about her debut in journalism, her day-to-day work, the Washington Post's robot journalists, her experience reporting on Brexit, and lots of other exciting topics!
I warn you, this episode is more difficult than the others! So do not hesitate to listen to it several times and to use the transcript.
You can read the transcript here: https://www.innerfrench.com/podcasts
Comments (3)
To leave or reply to comments, please download free Podbean or

Super! J'ai aimé cette épisode 🥰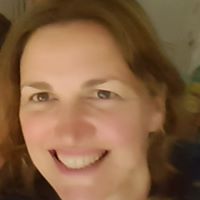 fantastique. j'apprends beaucoup trés vite en l'ouest de l'irlande! merci Hugo et bon chance a tous les auditeurs

this one is bit difficult to understand