Thursday Aug 31, 2017
E19 La dictature de la santé
Intermediate French Podcast with Transcript.
Learn French in Context with these Fascinating Topics.
Ce podcast s'adresse aux personnes qui apprennent le français et qui veulent améliorer leur compréhension de la langue.
Don't eat too much fat, don't smoke, don't drink alcohol, be active.
Everyday we hear the same pieces of advice in the media, at work, or through the apps that we use. The more we hear them, the more they sound like orders. Some doctors and psychologists are starting to point at the negative effects of this constant pressure.
If we want to live a healthy and fulfilling live, we can't take pleasure out of the equation.
By the way did you know that the oldest person ever was a French woman who died at 122 after smoking and eating chocolate her whole life?
This podcast is designed for intermediate French learners who want to get a better grasp of the language by listening to current topics.
You can find the transcript of this episode here: https://www.innerfrench.com/podcasts 
Comments (1)
To leave or reply to comments, please download free Podbean or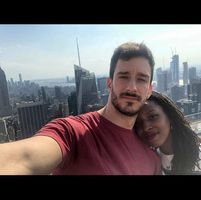 Merci beaucoup Hugo. J'ai trouvé ce podcast très intéressant. À mon avis, c'est une très bonne manière d'améliorer la compréhension de la langue française.